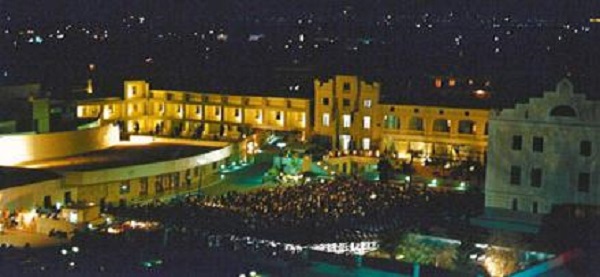 Moni Lazariston Festival is a major organizer of cultural activities in the city of Thessaloniki over the past decade. The greatest artists of the Greek and International music industry, with a variety of music ranging from World to Rock 'n Roll music, constantly win the audience's acceptance and cheerful applause.
Having as a background the natural light that is offered by the summer nights Moni Lazariston Festival provides artistic diversity, by organizing concerts, dance performances, theatrical plays and art exhibitions in their most contemporary form. The surrounding atmosphere is constituted by many levels: The open space with the amphitheatric setting, where the large concerts take place, 2 exhibition rooms, and a smaller stage designed to host "special editions" of every cultural expression.
The Festival of Moni Lazariston for the years 2011-2015 is integrated at the operational programs in Macedonia -Thrace NSRF co-financed by the European Union (European Regional Development Fund).