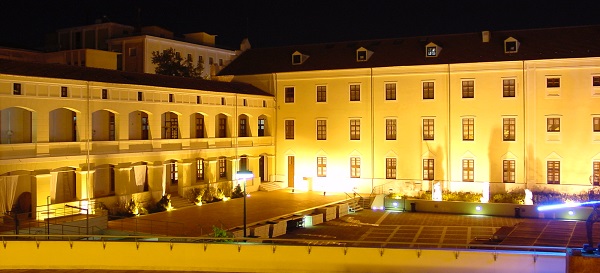 The Non-profit Organization of Moni Lazariston was founded in 1998 and is responsible for the maintenance and the administration of the building complex of Moni Lazariston.
The complex accommodates five of the most significant cultural institutions of Thessaloniki: the National Theatre of Northern Greece, the State Museum of Contemporary Art, the Thessaloniki State Symphony Orchestra, the Cultural Centre of Thessaloniki and the Drama School of the National Theatre of Northern Greece. The Municipality of Pavlos Melas and the Region of Central Macedonia also set out in the area.
Since 2002, "Moni Lazariston" has organized a Festival during summer (from June to September), with a wide range of cultural activities that are characterized by high quality and aesthetics.
The Festival of Moni Lazariston for the years 2011-2015 is integrated at the operational programs in Macedonia -Thrace NSRF co-financed by the European Union (European Regional Development Fund).